Sneakernomics: A Cash-Generating Niche Market
Sneakers became popular as early as the 1980s mostly due to basketball and hip-hop, Sneakernomics
making sneakerhead culture an indelible part of pop culture itself.
There are casual fans of them who like good shoes. Then there are sneakerheads who are so into them that they can tell a genuine pair from a fake pair
by just looking at them. Sneakerhead is a colloquial term for collectors and enthusiasts of sneakers;
they don't just like them, but have a passion for them as well.
The appeal of the latest and greatest sneaker releases is such that people almost literally do fight for them. It's this level of demand that has made the sneaker market impossible to ignore these days,
and the online market has a whole lot to do with that continued uptrend. As with a lot of things these days, the Internet changed the game.
When Nike and other high profile sneaker brands were starting to come up during the 90s,
customers could only get them in the more traditional channels. But in 1995, online auction websites started appearing and gradually took over the market.
As Nike continues to limit supply of its popular brands, people see this as a big opportunity to resell and profit,
creating a cash generating niche market, now with a multi-billion dollar worth, the sneaker resale market.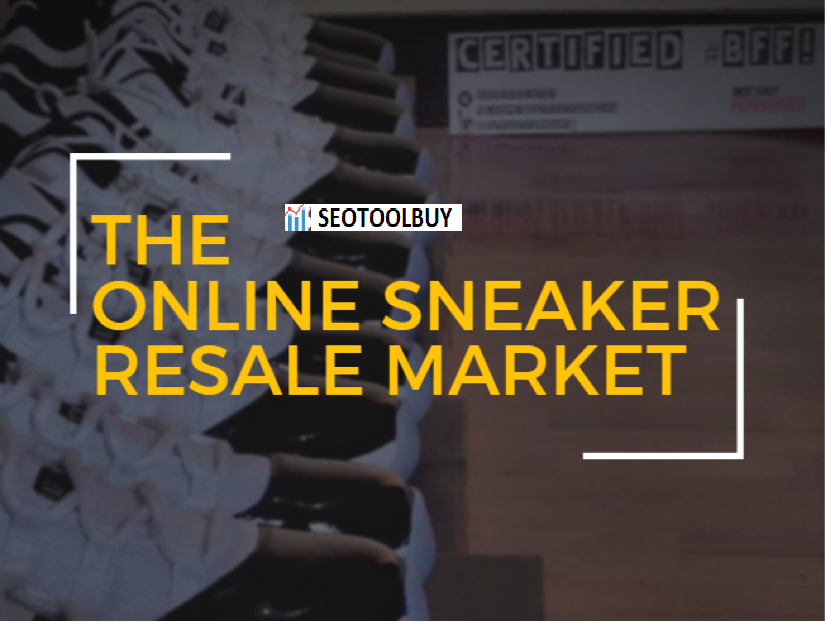 The existence of sites like eBay changed the game and made it possible for
just about anyone to get rare pairs of sneakers. And the most bought sneaker brand on Ebay? Air Jordans. It accounts for $1 in every $3 spent on sneakers on the online auction site.
The effects are nothing short of extraordinary. In 2014, it was estimated that 6.3 million pairs of sneakers were sold through eBay,
with around 1.2 million of them being priced at $200 or more. That saw over $400 million in total sales of the premium ones alone. Those numbers are certainly hard to ignore, and many have taken notice to the market's current and potential impact.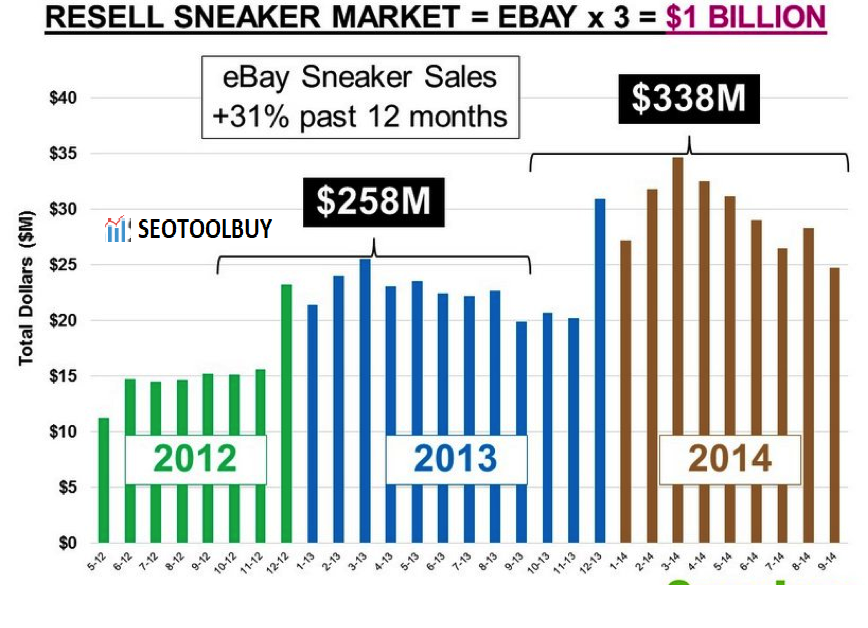 Source: Campless
The mark-ups on sneaker resale market can be as much as 100% or more
especially if the sneakers are considered "heat pairs."
It is said that eBay gave birth to the sneakerhead world, and
it's not hard to see why this is so. But it's not alone in growing the movement as consignment shops
like Flight Club, blogs like Sole collector, forums like NikeTalk, and, of course, social media channels like Facebook, Twitter, Instagram and Reddit
are full of enticing galleries featuring premium sneakers that many drool over.
Social media has done much to pave the road to opening up this niche market to a much bigger audience.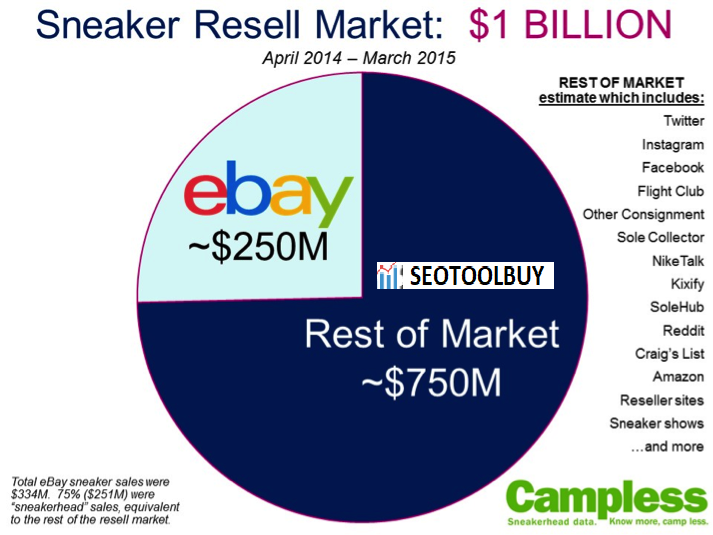 Source: Campless
What This Means for Marketers
Profitable niches are everywhere; you just need to unearth them.
The sneaker resale market is only a fraction of the bigger picture,
but the worth could get crazier on every sneaker release. I've personally started buying Air Jordans for myself,
but I didn't realize its market demand until I actually started selling them. This only means that marketing opportunities are everywhere and you just need to untap its potential.
Niche marketing can be extremely effective when planned accordingly. It is a combination of how you meet your market's needs,
how you speak their language, how you position against your competitors and, ultimately, how you deliver your product.
As far as niche marketers go, sneaker resellers are certainly making themselves noticed. It has become a source of profit to them, so long as they're willing to put in the work.
So the next time you feast your eyes on a fresh pair of sneakers, don't just think of them as needs;
think of them as a big market — and even a lifestyle — on its own.