4 Ways To Write Content on Everything You Know Nothing About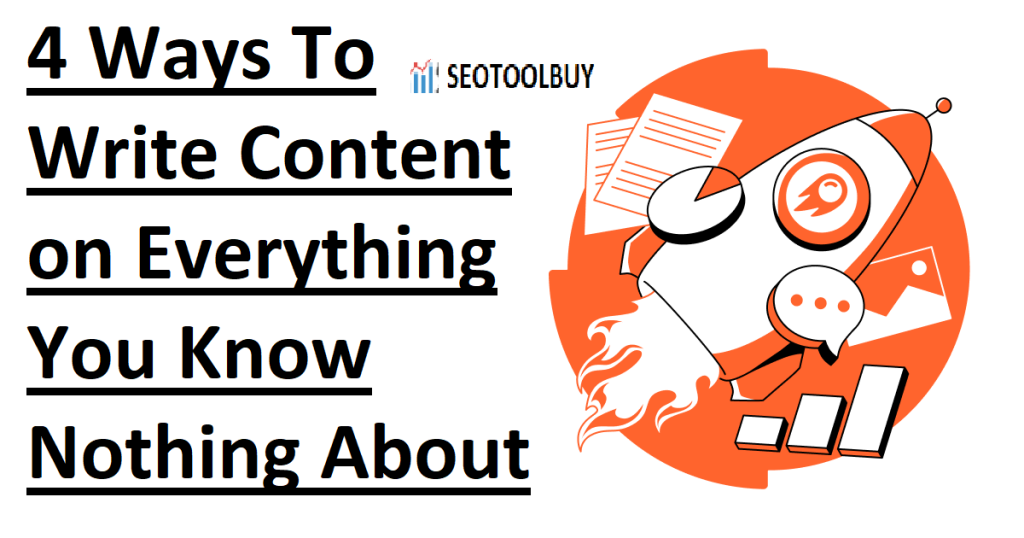 When I first started out at my current company, I was faced with clients that were in industries that I knew nothing about — enter cloud servicing and lease software. My confidence as a writer suddenly went from a 10 to a 3. How was I supposed to write for these clients that I knew nothing about? How was I supposed to create content that would captivate their readers who were well-versed in this obtuse industry? Write Content on Everything
With the following tips, I went from a content civilian to a content ninja and it's not rocket science — you can do it too.
1. Content Questionnaire
Let's start simple: Don't know a thing about your clients industry? Before you get on a kick-off call with them, set up a content questionnaire. This will help you get to the basics of what their business is about and what they want you to focus on. Ask questions like:
What's your business statement?
What are the main pain points your customers face?
In five sentences or less, describe your company's selling points.
Let's face it: content questionnaires are a no-brainer.
2. Ask Questions
It might sound like a no-brainer and it might even make you want to smack yourself on the head and exclaim in a Homer-esque way, "Doh!" but asking your clients the right questions will help you create the best content for them.
Remember, it's OK that you're not the expert, but it's also your job to meet with the experts (the clients) to get the right information. Simply explain to them, "Because you're the expert, can you interject some of your expertise into this blog post?" More often than not, they will gladly oblige.
3. Google Like a King
We've all been face with an interaction with a coworker that ensues as the following:
Person A: "I don't know what X means?"
Person B: "Did you Google it?"
Person A: "…"
[Ed. note: Just learned about this gem ~ KG]
Because 90% of the time we aren't familiar with the industry we are writing about, conduct your research and Google like a king.
It's safe to say for every new client you write about, at least an hour of industry research (Google search) be done. Once you can sound like an expert, your content will instantly resonate.
4. Stand on the Shoulders of Giants
The clients you write for didn't always have the knowledge they bestow, and believe it or not, they still don't possess all of the industry knowledge.
That's why it's important to stand on the shoulders of giants (this isn't a short joke);
rely on those who are the thought leaders in the industry you're writing about. After all, they are the experts.
By reading articles and e-books they've written, you can gain first-hand insight into things
even the business owners you're writing for may not be familiar with. This will not only give your content a better edge but will also make you a more informed writer.
Conclusion
In the world of content marketing one of the most difficult aspect to tackle is understand the industry you're writing for
After all, if we all wrote for industries we were familiar with, all content would be about sports and the latest celebrity gossip.
Try these four tips the next time you are having difficulty understanding the industry you're writing for. Any other tips? Let me know in the comments!