The Perfect Social Media Post Ratio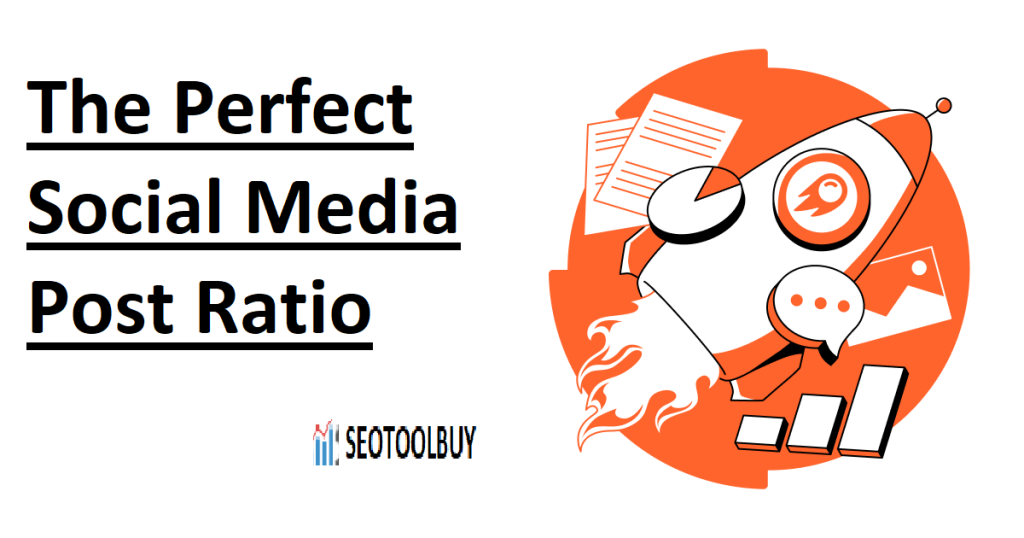 Social media has been an increasingly important part of search engine optimization. Now there's so much competition out there when it comes to promotional posts, it's difficult to get your brand seen. Facebook has placed restrictions on how often business page posts are shown in fan feeds. LinkedIn is full of business-to-business advertising. Twitter, too, has become more competitive and thus, more restrictive when it comes to branded posts. The Perfect Social Media Post Ratio
If you write a lot of social media posts, you could simply guess at which ones will be seen and how much engagement you'll get.
Alternatively, you could use our simply ratio of engagement to promotional posts. By using the proper ratio of when you're catering to your fans and when you're advertising to them, you can get a lot more out of your social media campaign.
Get Engagement with Three-to-One
Whether you post on LinkedIn, Facebook, Twitter or Google Plus, you need to think about what your fans want to see versus what they have to see. Normally, your promotional posts are pretty obvious about what you're selling, but your engagement posts are all about the fun stuff. It's best to release these two types of posts in a three-to-one ratio. That means posting three different engagement posts for every one promotional post.
Consider a lawyer marketing on social media for instance. The lawyer might post an image with a quote about justice and that would count as engagement post number one. They then might post a textual comment about some recent news for their second engagement post. For their third engagement post, they might share a video explaining how to do something of a legal nature.
After these three posts, it would then be time for a promotional post, which could be a discount on their hourly rate or a brief description of their top litigator. The pattern would then repeat.
Of course, the engagement posts and promotional posts don't always have to go in that order, but using three posts for fun and one for business seems to keep fans entertained while also reminding them about the business.
Engagement Posts Equal Fan-Building Posts
What exactly is an engagement post? Engagement posts are on topic, meaning they do relate to the industry of the page posting them, but they are not selling anything. Instead:
They are created for the purpose of entertaining and engaging fans rather than advertising to them.
These are the type of posts that build a fan base.
They will get more comments and shares.
This doesn't mean they aren't helping your campaign though. As your fan numbers increase and engagement goes up, you increase the performance of your promotional posts as well.
What do you post for engagement? Imagine that your engagement posts are the TV show and the promotional posts are the commercials. You need them to be relevant to your brand so they'll appeal to the right demographic and you need them to entertain to keep people engaged. That means you need to put out content people actually want to see.
Studies show that posts with photos get the most likes and shares, but videos are catching up fast. People also like to see interesting text posts that beg their comment. Take a look at what's trending and use this to inspire some of your engagement posts. Don't forget to use that hashtag to make sure your posts can trend too!
SocialPilot wrote an article on exactly what to share when on social media, and we feel it has the perfect test for the engagement posts. It asks readers simple questions like, "Would your network thank you for it?" and "Would you email it to a friend?" If you can answer yes to questions like these, then you might have a great engagement post on your hands. If not, you might need to work on it.
Promotional Posts Equal Brand-Building Posts
Now let's look at promotional posts. Think of promotional posts as those that build your brand. You've already snagged audiences with your amazing engagement posts. Now, what do you want to say to them? Remember, this is the commercial break part of the program. These posts are for:
selling your services.
promoting the latest product.
bringing awareness to your brand and the most recent campaign.
When you post for promotional purposes, you don't want it to be so different that your fans completely ignore it. If you can craft your promotional posts to blend right in with your engagement posts, you'll do a lot better in terms of response.
For example, the lawyer can still share an image about justice, but this time, the text they attach to it should remind people how their firm can help bring justice. Another example would be sharing a news item or video and relating it to a recent case they won. This way, people have to stop and see/read the post all the way to the end before they even realize they are being advertised to.
Of course, you can always keep it fun with contests, prizes and office anecdotes as well. For example, if you want to bring awareness to the new lawyer on staff, you might introduce them in one promotional post and then quiz your fans as to their name in another promotional post — just to see who's been paying attention.
Remember, promotional posts don't necessarily mean boring posts. They're simply a little more obvious when it comes to the advertising aspect of the message.
Fan Interaction Should Happen Daily
Some people write a lot of social media posts, and because of that, they use automation tools like Buffer or Hootsuite. These types of social media marketers often wonder how often they should schedule their posts versus how often they should directly engage with fans. This is an important question, because fan interaction is the ultimate type of engagement.
We find that direct fan interaction posts don't fit into the normal three-to-one ratio. This is because direct engagement should happen as often as possible. In fact, you should make it a goal to happen daily.
Every time you:
respond to a fan's question.
affirm their post.
share their story.
You're performing a direct interaction post. Studies show this is a great way to build customer loyalty, because it creates a personal relationship with the fan. Nothing secures sales better than a personal relationship. Instead of seeing your business page as a corporate brand, they see the person behind the social media. Then, when they do need your services, they'll come to you first, because they feel they know you.
Do not take this lightly. Try to get some form of direct fan interaction into your social media strategy on a daily basis.
Need ideas for fan interactions? The easiest is to respond to their comments, answer their questions, and share their content. There are many other ways to interact though. For example, ask your fans for their opinion, keep everyone up to date on popular posts, or even offer thanks for the engagement.
You take the time to curate content, write comments and schedule posts every day. Why waste all that work on such a competitive environment by not using a smart strategy?
Make sure you're doing it the right way by using a consistent and simple posting ratio. With three engagement posts to every one promotional post, as well as a daily direct interaction post, your brand will be a lot more likely to get noticed.
What do you think about the three-to-one ratio? Let us know in the comments.